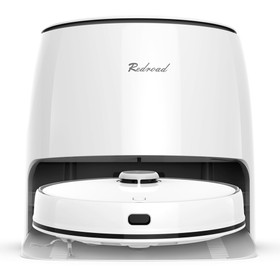 Highlights
Self-cleaning Mopping
Free up your hands, without touching the dirty mop, this machine can automatically wash the mop, deep clean the ground, and let you start a new life of elegance.
Each scrubbing an area, it will return intelligently to the cleaning station cleaning the mop, and with each departure, the mop can be clean as new.
3000 times/min High-Frequency Vibrating Mopping
The reciprocating high-frequency vibration wiping the floor like a human hand can easily remove all kinds of stubborn stains.
The powerful motor brings surging suction, 4 cleaning modes to choose from, meets the needs of different scenarios, and the professional cleaning ability has evolved.
Electrolytic Water Sterilization
With just one click, tap water is electrolyzed into "sterilized water" with an effective sterilization rate of 99.9%, and no need to purchase sterilization products. No pollution, no pungent, safe and environmentally friendly, caring for the old and the young.
Mop Lifting
G10 supports automatic backwashing. During the backwashing process, the mop can be automatically lifted, so that the cleaned ground will not be mopped, and secondary pollution can be effectively avoided.
Carpet Identification, Carpet Pressurization
With the design to accurately identify the carpet, the mop can be lifted quickly without wetting the carpet, and the suction force is increased, effectively cleaning the carpet.
8 Infrared TOF Sensor for Obstacle Avoidance
Featuring 8 infrared TOF sensor configurations, it is well versed know how to avoid and clean obstacles. Early detection of obstacles, no damage to furniture.
LDS Laser Navigation
No fear of light effects, this sweeping robot has the functions of high-frequency acquisition, accurate map drawing, and quick recognition of every square of the home.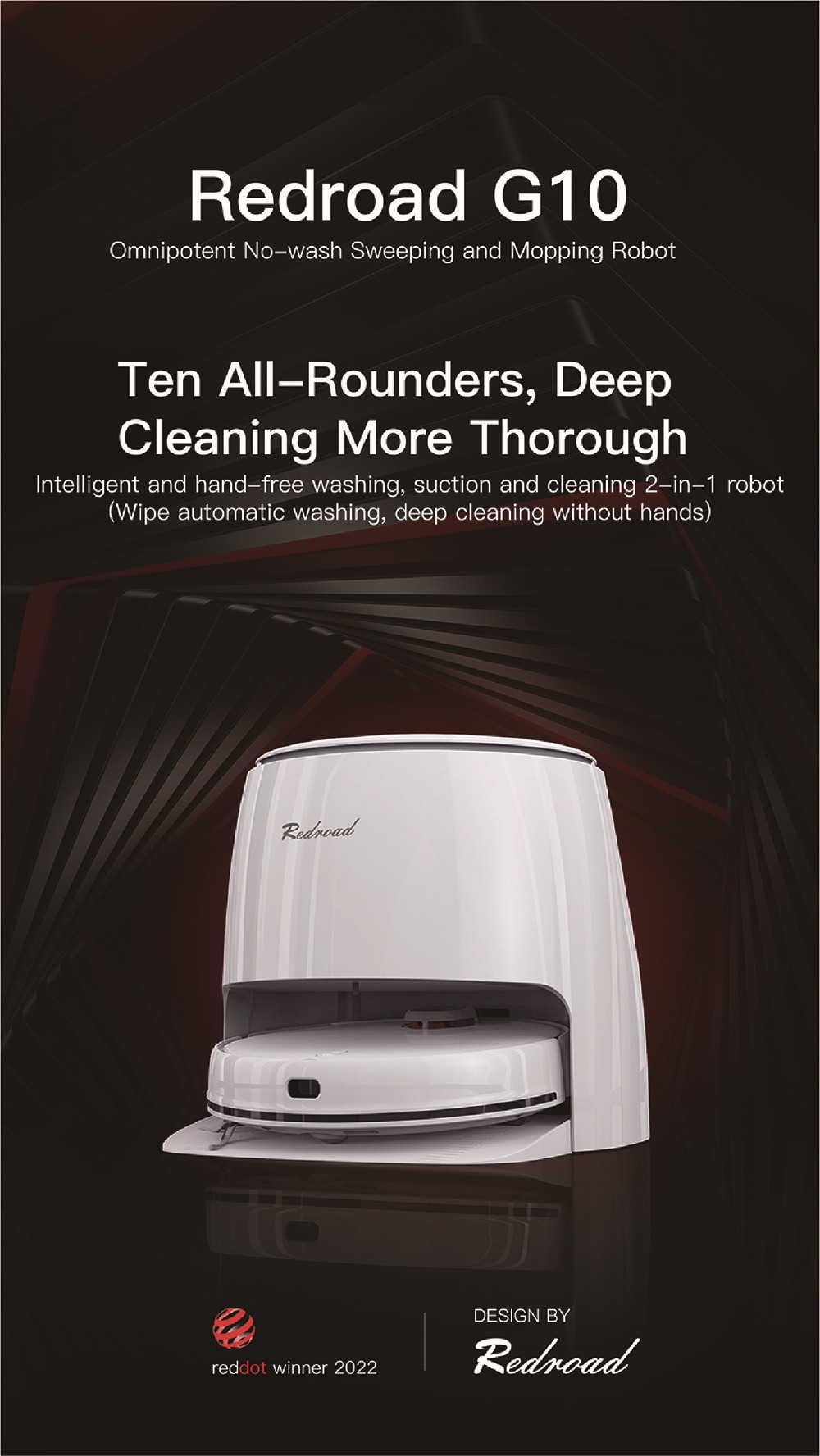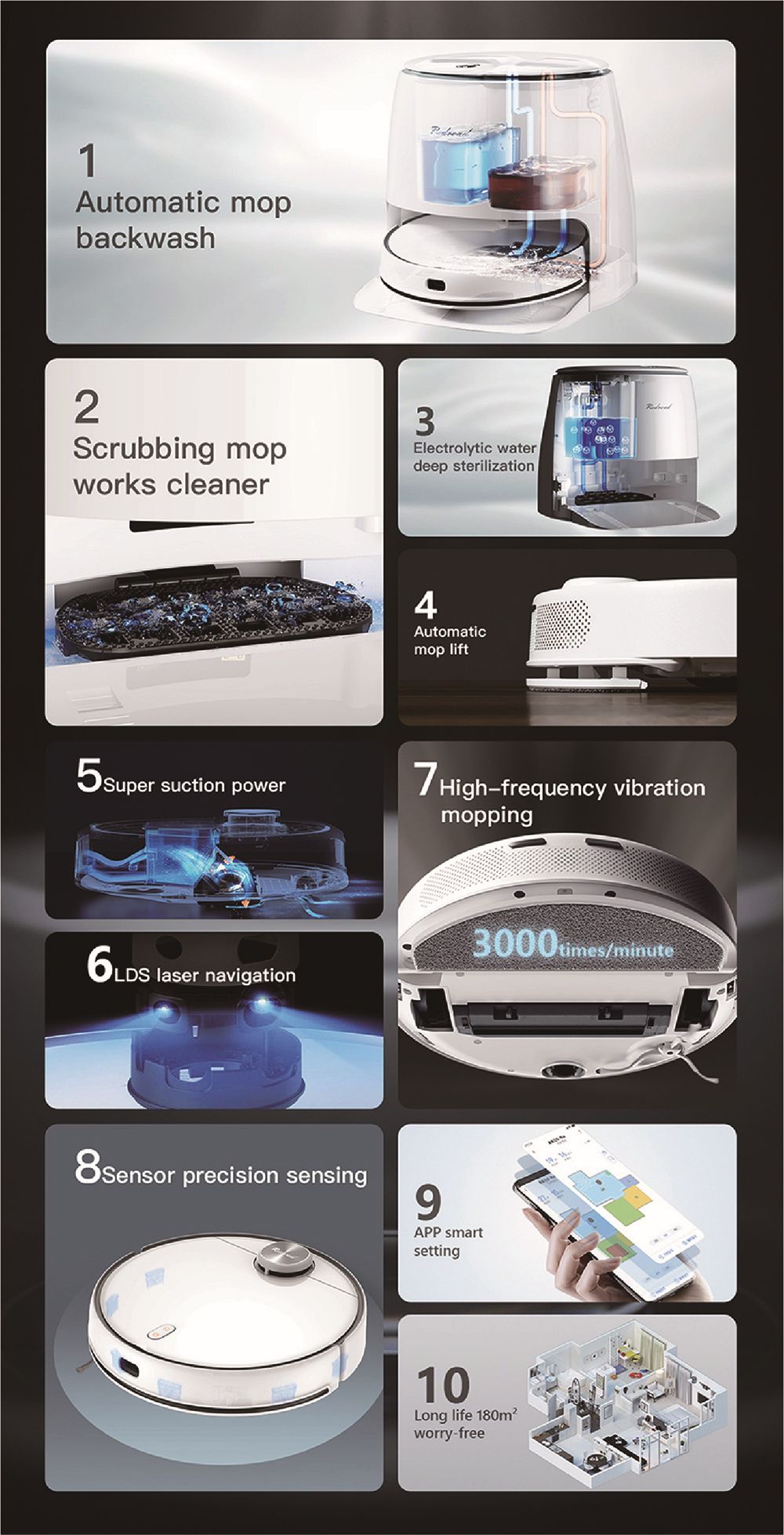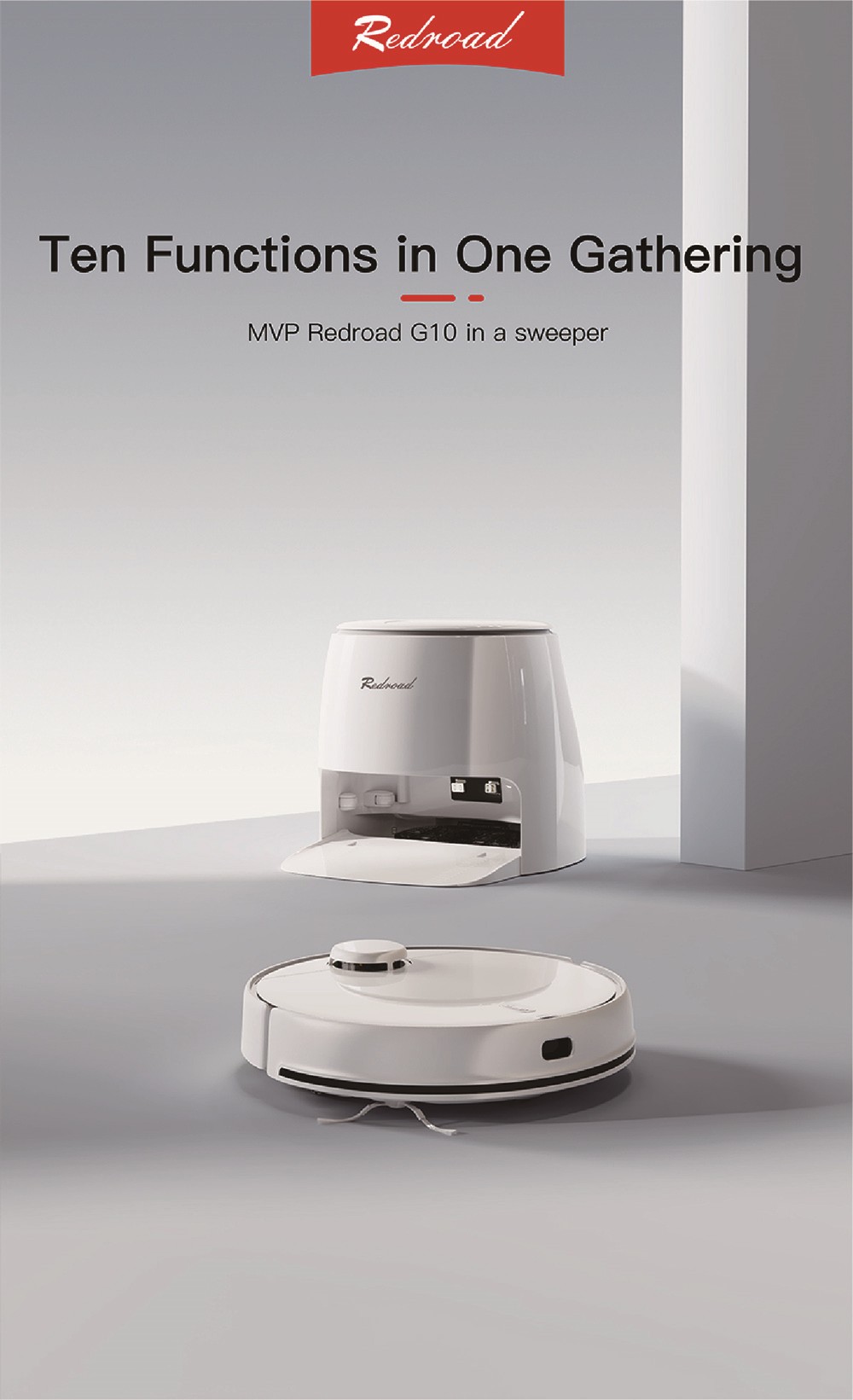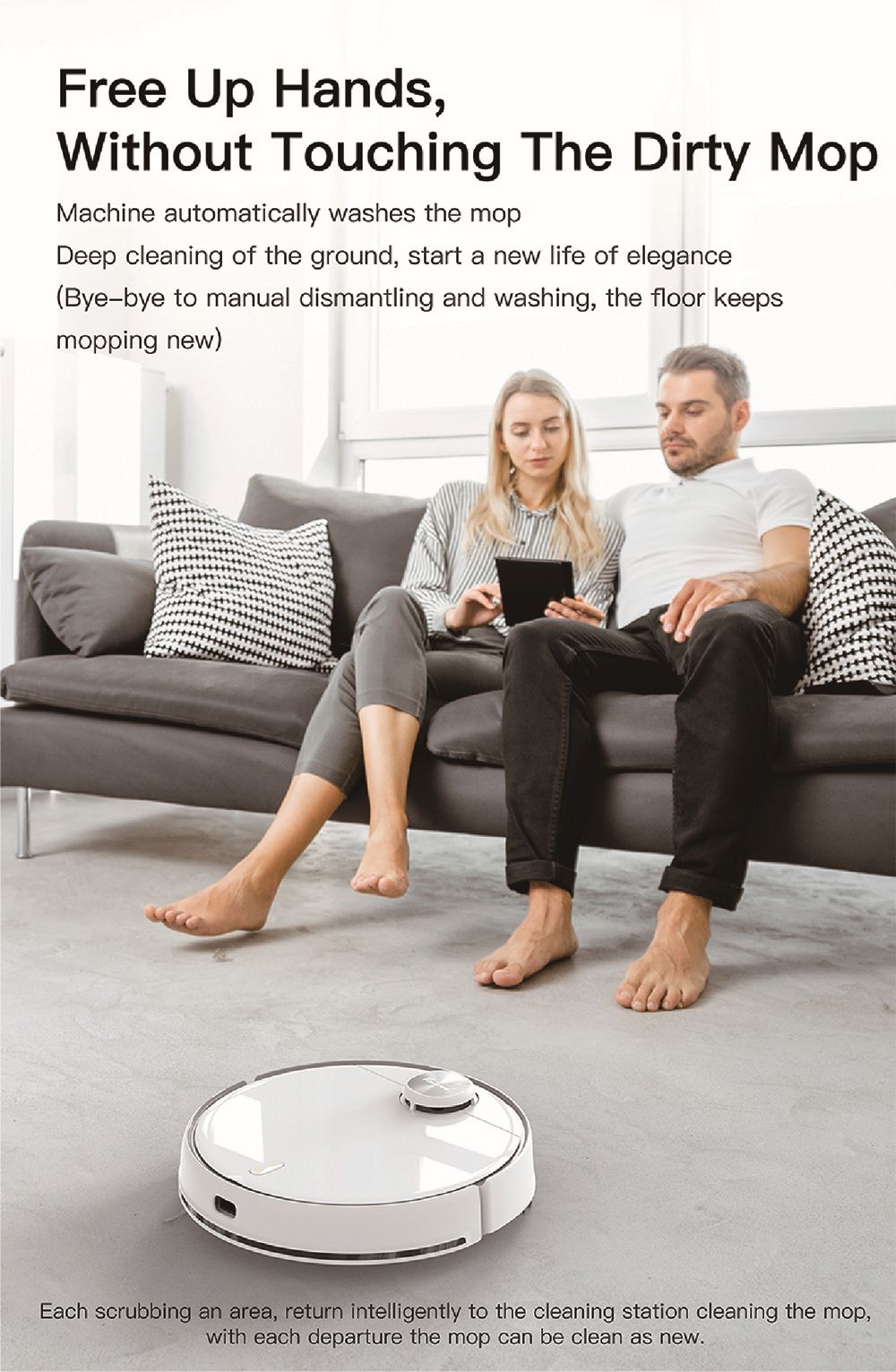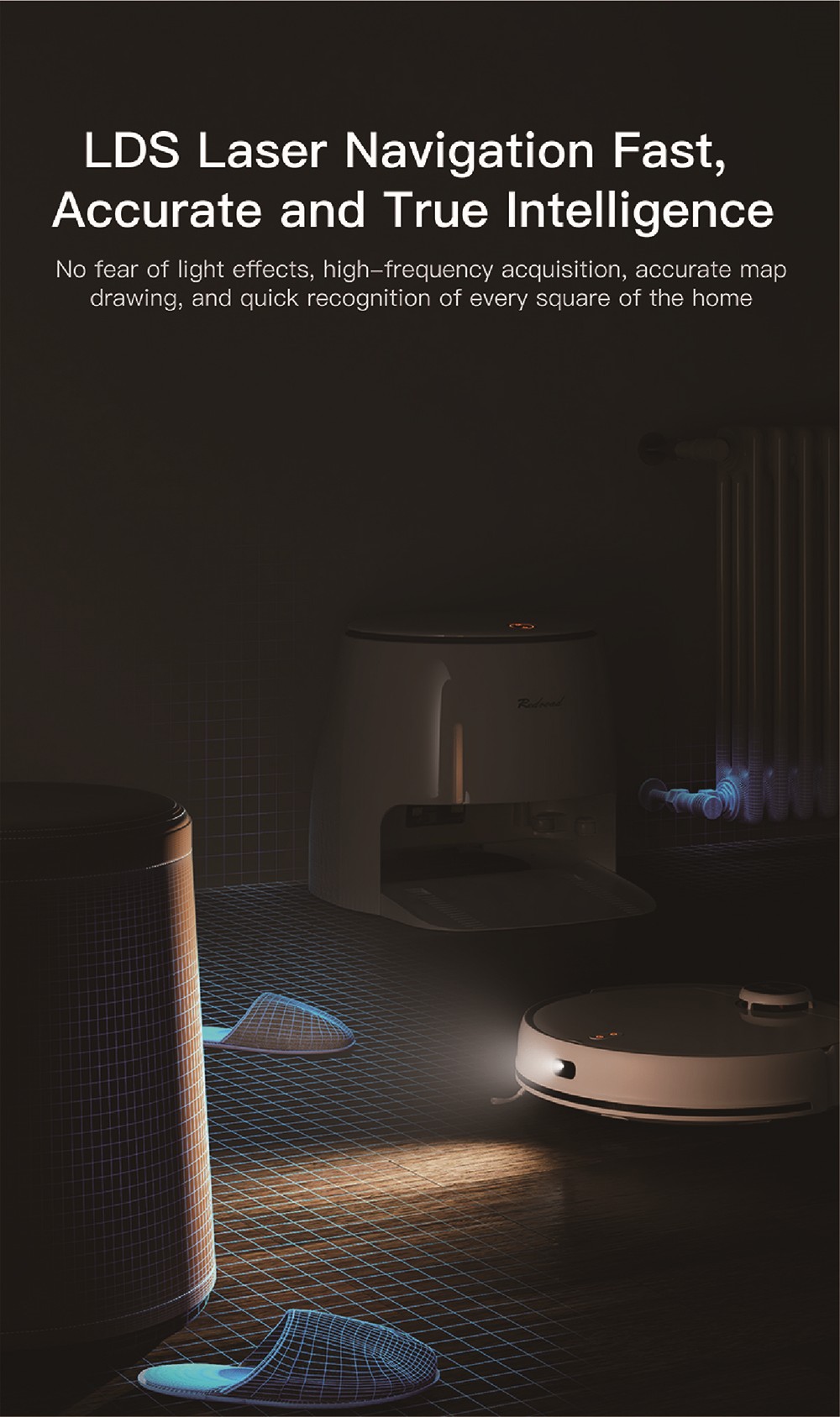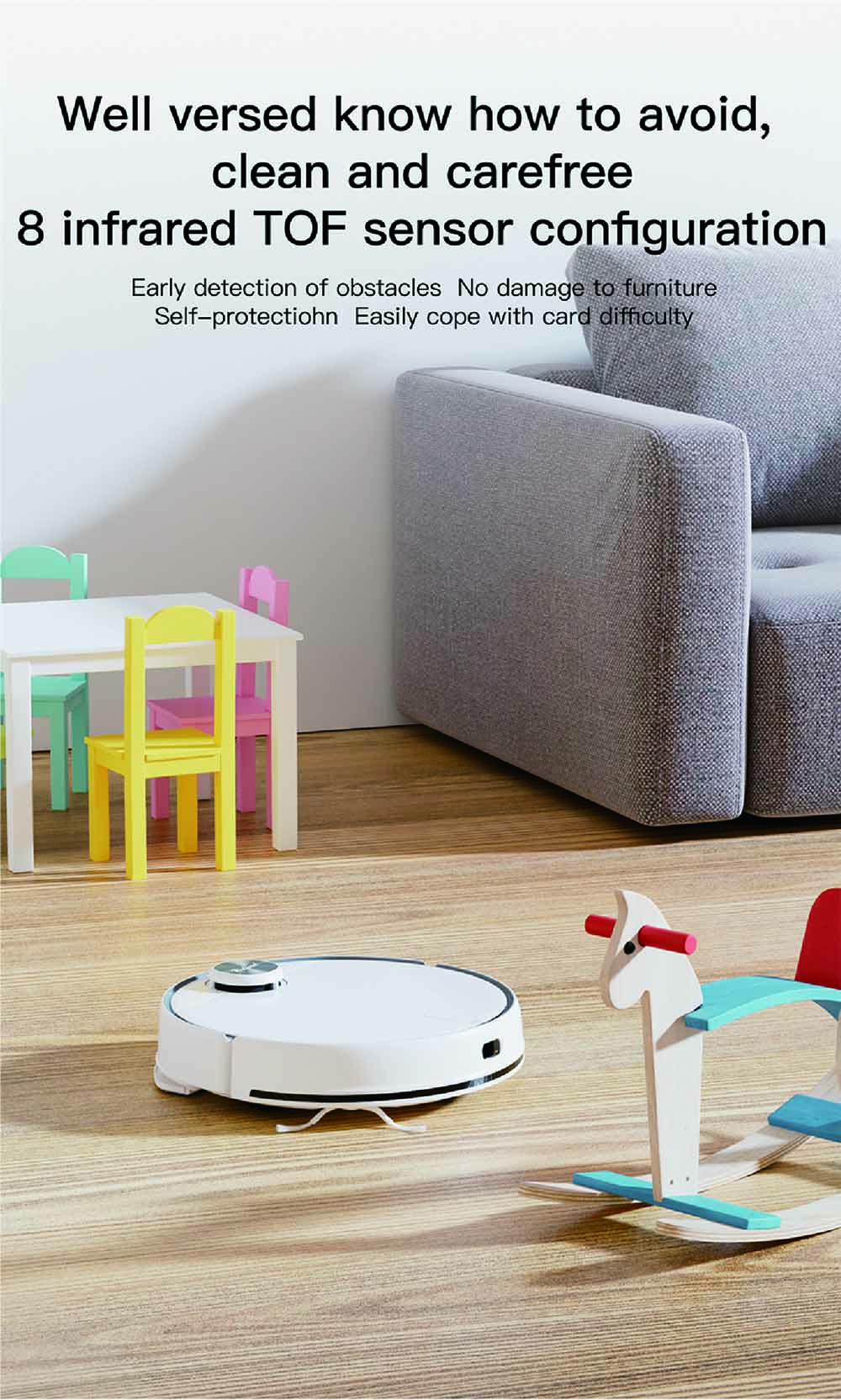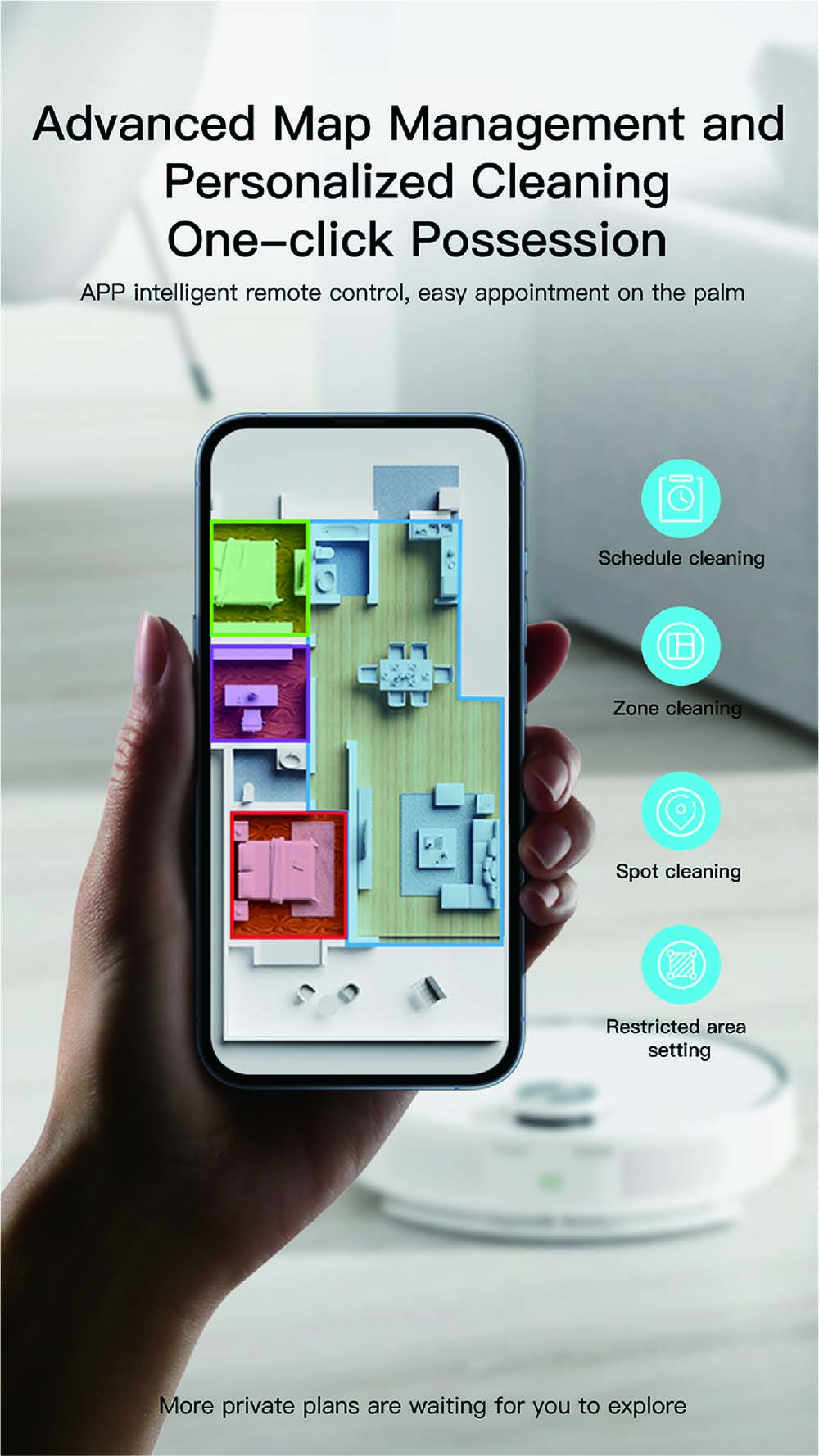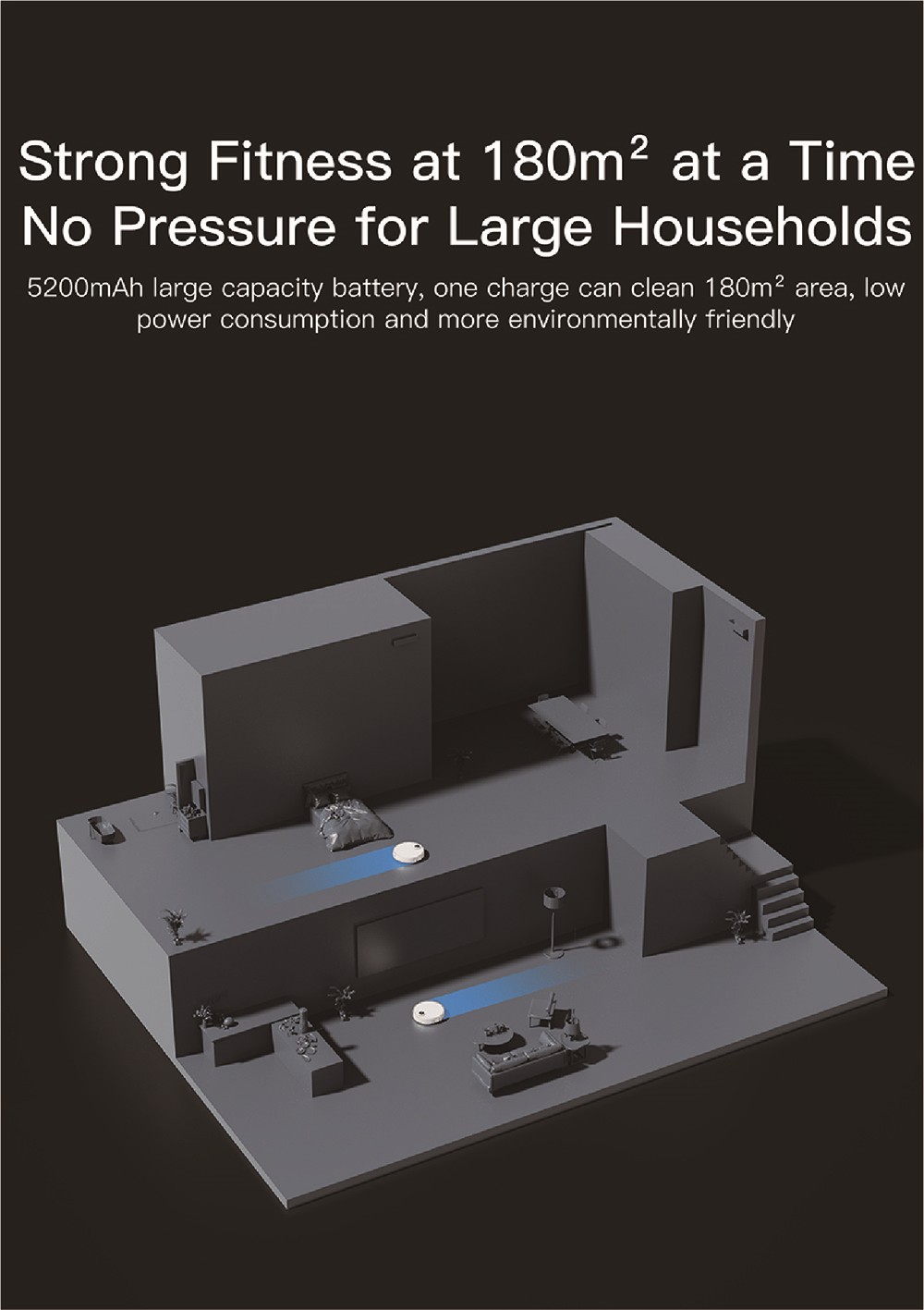 Specification
General

Brand: Redroad
Type: Robot Vacuum Cleaner
Model: G10
Color: White

Specification

Vacuum: Boost 2800pa, Medium 2000pa, Standard 1000pa, Eco 600pa
Battery Capacity: 5200mAh
Motor: Brushless motor-Nidec
Navigation Way: LDS
Obstacle Avoidance Mode: 8 INFRARED ToF for obstacle avoidance
Along the Wall Cleaning Tech: Edge walking sensor
Dust Tray Capacity: 450ml
Water Tank Capacity: 4.5L
Endurance: Standard (170min), Up to 240min
Noise (Standard): <72dB
User Interaction: APP
Charging Time: 4h
Rated Power: 40W
Obstacle Crossing Height: 20mm
Mopping Frequency: 3000 times/min
Mop Type: Flat mop
Mopping Type: High frequency vibration
Automatic Sterilization: Electrolyzed water
Multi-floor Map: 5 pcs
Carpet Identification: Yes
Carpet Lift: Yes
Carpet Pressurization: Yes
Zone Setting: Yes
One-Click Recharge: Yes
Whole Area Cleaning: Yes
Scheduled Cleaning: Yes
Electronic Virtual Wall: Yes
Suction Adjustment: Yes
Mopping Water Volume Adjustment: Yes
Map Memory: Yes
Automatic Dust Collection: No
Automatic Water Filling: No

Weight & Size

Robot Weight: 4.1kg
Base Station Weight: 7.97kg
Package Weight: 17.4kg
Robot Size(L x W x H): 35.3×35.3×9.65cm
Base Station Size(L x W x H): 45x41x39cm
Package Size(L x W x H): 57x48x43.5cm

Package Contents

1 x Redroad G10 Robot Vacuum Cleaner
1 x Dust Box
1 x Filter
1 x Main Brush
1 x Main Brush Cover
2 x Mop 
2 x Side Brush
1 x Clear Water Tank 
1 x Waste Water Tank
1 x Waster Water Filter
1 x Power Cable
1 x Cleaning Brush
1 x User Manual
$("#Description img.product_lazy").lazyload({
effect: "fadeIn",
threshold: 240,
event: "scroll"
});