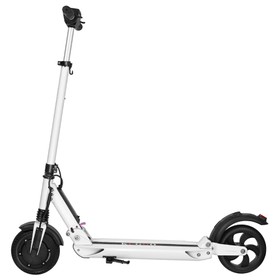 .posr_w{position: relative; max-width: 1000px;}.bac_cover{background-size: cover; background-position: center;}.level_a{background-color: #e9d4b0; padding: 10px 0; text-align: center;}.level_a span {font-size: 30px; font-weight: bold; color: #000; display: block; margin: 0 auto;}.level_a p{width: 63.2%; margin: 0 auto; font-size: 18px; line-height: 22px; color: #000; text-align: center;}.level_b .level_b_bg{padding-top: 32.9%; background-image: url(https://image3.geekbuying.com/ggo_pic/2019-09-07/kugoo-s1a-min.jpg); background-size: 100%;}.level_b .level_b_box span{font-size: 20px;font-weight: bold;}.level_b .level_b_box{width: 32%; position: absolute; }.level_b .level_b_box p{font-size: 16px; line-height: 22px; margin: 0; padding-top:10px;}.level_b .level_b_box1{left: 13%; top:11.69230769230769%;}.level_b .level_b_box3{left: 13%; top:56.23100303951368%;}.level_b .level_b_box2{left:60.6%; top:11.69230769230769%;}.level_b .level_b_box4{left:60.6%; top:56.23100303951368%;}.level_c_bg{padding-top:60.3%; background-image: url(https://image3.geekbuying.com/ggo_pic/2019-09-07/kugoo-s2-min.jpg);}.level_d .level_d_txt{width: 52.6%; position: absolute; left: 3.6%; top: 7.6%; z-index: 2;}.level_d .level_d_txt span{font-size: 30px; font-weight: bold;}.level_d .level_d_txt p{font-size: 20px; line-height: 26px;padding-top: 8px; margin: 0;}.level_d_bg{padding-top:65%; background-image: url(https://image3.geekbuying.com/ggo_pic/2019-09-07/kugoo-s3-min.jpg);}.level_e .level_e_txt{width: 42.6%; position: absolute; left:46.8%; top:12.18637992831541%; z-index: 2;}.level_e .level_e_txt span{font-size: 30px; color: #333; font-weight: bold; display: block;}.level_e .level_e_txt span.btn{font-weight: normal; width:36.15023474178404%; height:44px; border-radius: 22px; background-color: #333; color: #fff; margin:10px auto 0 auto; text-align: center;}.level_e .level_e_txt2 {width: 57.4%; position: absolute; color: #fff; font-size: 16px; left: 40.2%; bottom:15.41218637992832%; z-index: 2; margin: 0;}.level_e .level_e_txt2 dd{width:32.05574912891986%; text-align: center; height:42px; float: left; line-height:42px; margin-left: 0; margin-right: 10px; }.level_e_bg{padding-top:55.8%; background-image: url(https://image3.geekbuying.com/ggo_pic/2019-09-07/kugoo-s4-min.jpg);}.level_f_bg{padding-top:50.9%; background-image: url(https://image3.geekbuying.com/ggo_pic/2019-09-07/kugoo-s5-min.jpg);}.level_f span{font-size: 22px; color: #333; font-weight: bold; position: absolute; left: 22.2%; top:24.75442043222004%;}.level_g_bg{padding-top:48.8%; background-image: url(https://image3.geekbuying.com/ggo_pic/2019-09-07/kugoo-s6-min.jpg);}.level_g .level_g_txt{width:57%; position: absolute; left:17.6%; top:7.17213114754098%; z-index: 2; text-align: center;}.level_g .level_g_txt span{font-size: 30px; color: #fff; font-weight: bold; display: block;}.level_g .level_g_txt p{font-size: 20px; line-height: 26px; color:#fff; opacity: 0.6; font-weight: normal; padding-top: 8px; margin: 0;}.level_h .level_h_txt{width: 44.2%; text-align:left; position: absolute; left: 2.4%;}.level_h .level_h_txt span{font-size: 30px; font-weight: bold; color: #fff; display: block; }.level_h .level_h_txt p{font-size:20px; line-height: 26px; padding-top: 8px; margin: 0; color: #fff; opacity: 0.6; display: block; }.level_h .level_h_txt1{top:35.6234096692112%;}.level_h_bg1{padding-top:39.3%; background-image: url(https://image3.geekbuying.com/ggo_pic/2019-09-07/kugoo-s7-min.jpg);}.level_h .level_h_txt2{top:32.60869565217391%;}.level_h_bg2{padding-top:46.1%; background-image: url(https://image3.geekbuying.com/ggo_pic/2019-09-07/kugoo-s8-min.jpg);}.level_h .level_h_txt3{top:31.40877598152425%;}.level_h_bg3{padding-top:43.3%; background-image: url(https://image3.geekbuying.com/ggo_pic/2019-09-07/kugoo-s9-min.jpg);}.level_h .level_h_txt4{top:31.40877598152425%;}.level_h .level_h_txt4 span{color: #000;}.level_h .level_h_txt4 p{color: #393939;}.level_h_bg4{padding-top:43.3%; background-image: url(https://image3.geekbuying.com/ggo_pic/2019-09-07/kugoo-s10-min.jpg);}.level_i_bg{padding-top:45.9%; background-image: url(https://image3.geekbuying.com/ggo_pic/2019-09-07/kugoo-s11-min.jpg); background-size: 100%;}.level_i dl {width: 100%; position: absolute; left: 0; }.level_i dl dd{width:34%; font-size: 16px; line-height: 26px; color: #000; text-align: center; float: left; margin: 0;}.level_i .level_h_dl{top:27.88671023965142%;}.level_i .level_h_dl2{top:80.61002178649237%;}@media only screen and (max-width:640px){ .level_b .level_b_bg{padding-top:32.96875%; background-image: url(https://image3.geekbuying.com/ggo_pic/2019-09-07/m_kugoo-s1-min.jpg); background-repeat: no-repeat; background-size: 100%;} .level_c_bg{padding-top:60.3125%; background-image: url(https://image3.geekbuying.com/ggo_pic/2019-09-07/m_kugoo-s2-min.jpg);} .level_d_bg{padding-top:65%; background-image: url(https://image3.geekbuying.com/ggo_pic/2019-09-07/m_kugoo-s3-min.jpg);} .level_e_bg{padding-top:55.78125%; background-image: url(https://image3.geekbuying.com/ggo_pic/2019-09-07/m_kugoo-s4-min.jpg);} .level_f_bg{padding-top:50.9375%; background-image: url(https://image3.geekbuying.com/ggo_pic/2019-09-07/m_kugoo-s5-min.jpg);} .level_g_bg{padding-top:48.75%; background-image: url(https://image3.geekbuying.com/ggo_pic/2019-09-07/m_kugoo-s6-min.jpg);} .level_h_bg1{padding-top:39.375%; background-image: url(https://image3.geekbuying.com/ggo_pic/2019-09-07/m_kugoo-s7-min.jpg);} .level_h_bg2{padding-top:46.09375%; background-image: url(https://image3.geekbuying.com/ggo_pic/2019-09-07/m_kugoo-s8-min.jpg);} .level_h_bg3{padding-top:43.28125%; background-image: url(https://image3.geekbuying.com/ggo_pic/2019-09-07/m_kugoo-s9-min.jpg);} .level_h_bg4{padding-top:43.281253%; background-image: url(https://image3.geekbuying.com/ggo_pic/2019-09-07/m_kugoo-s10-min.jpg);} .level_i_bg{padding-top:47.5%; background-image: url(https://image3.geekbuying.com/ggo_pic/2019-09-07/m_kugoo-s11-min.jpg); background-size: 100%;} .level_a span {font-size: 1.25rem; font-weight: normal;} .level_a p{width: 90%; font-size:0.8125rem; line-height:0.875rem; padding-top: 0.25rem;} .level_b .level_b_box span{display: none;} .level_b .level_b_box p{display: none;} .level_d .level_d_txt{width: 80%;} .level_d .level_d_txt span,.level_e .level_e_txt span,.level_g .level_g_txt span,.level_h .level_h_txt span{font-size: 1rem;font-weight: normal;} .level_d .level_d_txt p,.level_g .level_g_txt p,.level_h .level_h_txt p{font-size:0.75rem; line-height: 0.8125rem; padding-top: 0.25rem;} .level_e .level_e_txt,.level_e .level_e_txt2{display: none} .level_f span{font-size: 1rem; font-weight: normal; left: 17.2%; top: 20.75442043222004%;} .level_g .level_g_txt{width: 90%; left: 5%;} .level_h .level_h_txt1,.level_h .level_h_txt2 ,.level_h .level_h_txt3 ,.level_h .level_h_txt4{top: 50%; transform: translateY(-50%); } .level_i dl{display: none;}}
Note
Support duty-free fast Shipping for these 26 countries:
Denmark, Spain, Ireland, Netherlands, Portugal, Lithuania, Hungary, Slovakia, Romania, Finland, Bulgaria, Croatia, Austria, Italy, Sweden, France, Czech Republic, Belgium, Poland, Estonia, Greece, Germany, Luxembourg, Latvia, Slovenia, United Kingdom.
*Europe stock ,Duty Free Fast Shipping.Offer After Sale Service in Europe.
For safety reason, please do not ride on rainy days, and not soak the electric scooter. Please click here to know the safety tips.
Highlights
8.0 Inch Solid & Anti-skid Tire
Strong grip, wear-resisting and safe. It's suitable for different kinds of roads.
3 Speed Modes
You can control the speed with one key according to the different road surface conditions, which makes driving more comfortable and riding more security.
350W Motor
Strong power and running farther: 350W Motor, Max 30KM running distance.
LCD Display Screen
The well-lit display allows you to monitor your speed, distance traveled, battery life, and time traveled.
Bright  LED Headlight & Safety Warning Taillight
The bright headlight can illuminate your way and the red taillight can make others notice you, and both of which can give you a safer riding at night.
Shock Mitigation System
Front and back shock mitigation system can help you enjoy a comfortable riding.
Safer Braking Distance
4 meter braking distance - Stop on a dime.
Folding Handle
Help get a tiny size when the scooter is folding.
Adjustable Height
There are 3 different heights that can be adjusted: 930mm, 1070mm, and 1160mm, which can be fit for different people.
RoHS & CE Certification
Pass RoHS and CE verification, it is a safe product.
*If interest wholesale KUGOO S1, Please contact wholesale@geekbuying.com for more details.

Born To Ride
Kugoo S1 is the future of e-scooter which allows you to commute across your city and provides a faster and smoother riding experience.
Ultra Durable Tires
Nan-pneumatic & non-slip material with composite rubber coating coupled with improved treads enhances its performance immensely.
Extremely Portable
The Kugoo S1 features a lever-activated folding frame, it's portable design make it convenient for people on the go.
Advanced Engineering
350W brushless motor complemented with a beefy 36V 6000mAh lithium battery allows riders to enjoy Longer rides.
3 Speed Modes
Supports 15km/h,25km/h and 30km/h speed modes,You can control the speed with one key according to the different road surface conditions.
Bright LCD Display
The display indicator in the front allows riders to view all the relevant information like the speed, mileage and battery capacity.
Easy to fold & Carry design
11kg
Take the subway
Take the bus
Car trunk
30 Km Range
Kugoo S1 is equipped with a 6000mAh high capacity lithium battery complemented with a smart power management system providing high mileage.
Powerful LED Headlights
A combination of 24 super bright headlights allows you to ride at night comfortably.
Safety Brake Lights
The rear bumper is equipped with a bright safety light which is activated when the brakes are applied alerting other vehicles.
120 Kg Load Capacity
Kugoo S1 has a solid aluminium frame on the base capable of carrying riders weighing up to 120 kg.
Dual Braking System
Kugoo S1 is equipped with a revolutionary braking system which allows users to apply brakes by pressing the left throttle knob or by applying the rear bumper brake.
"We recommend this model for you"
"A great upgrade from traditional electric scooters!"
"The ultimate Xiaomi M365 Killer"
"Super fast, very sturdy, and budget friendly"
"The best e-scooter you can get for the price!"
"The best budget e-scooter on the market today"
Specification
General

Brand: KUGOO
Type: Electric Scooter
Model: KUGOO S1
Color:  White

Specification
Speed Mode: 15KM/H; 25KM/H; 30KM/H
Battery: 18650 Li-ion Battery Pack
Max. Mileage: 30 KM(Depends on Road and Driver Weight)
Max. Speed: 30km/h
Max. Load: 120KG
Light: Front Lamp, Tail Light
Permissible Gradient(Depends on Your Weight): 15 degree
Battery Capacity: 6AH
Battery Voltage: 36V
Motor Type: Brushless DC Motor
Motor Rated Power: 350W
Max. Motor Rotate Speed: 700R/Min
Motor Rated Voltage: 36V
Max. Torque: 13.3N.M
Charging Time: 4H
Waterproof: IP54
Climbing Gradient: 15 Degree
Wheel Size: 8.0 inch Solid Rear Anti-Skid Tire
Braking Distance: 4M
Weight & Dimensions
Product Weight: 11kg
Package Weight: 15kg
Product Dimensions: 1050 x 450 x 930/1070/1160mm(Unfold)
Folding Size: 960 x 210 x 330mm
Package Dimensions: 1030 x 210 x 405mm
Package Contents

1 x Folding Electric  Scooter
1 x Charger
1 x Adapter 
1 x User Manual
$("#Description img.product_lazy").lazyload({
effect: "fadeIn",
threshold:240,
event: "scroll"
});