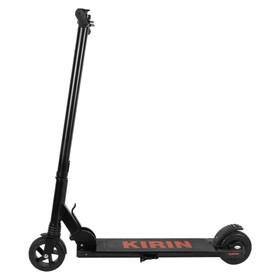 .posr_w{position: relative; max-width: 1000px;} .bac_cover{background-size: cover; background-position: center;} .pro_dec .span_txt{font-size:40px; font-weight: bold; display: block; color: #000; text-align: center; } .pro_dec .p_txt{font-size:26px; padding-top: 10px; line-height: 32px; color: #505050; margin: 0; display: block; text-align: center;} .level_a .level_a_bg{ padding-top:103%; background-image: url(https://image3.geekbuying.com/ggo_pic/2019-10-10/image/KUGOO_KIRIN_S2_MINI/20191010102104hl7zp5v.jpg); } .level_a .level_a_txt{width: 378px; height: 242px; position: absolute; top: 35.8252427184466%; left: 51.7%; z-index: 2; margin: 0; padding: 0;} .level_a_txt dd{color: #cdcdcd; font-size:20px; font-weight: lighter; margin: 0; padding:0; position: absolute; } .level_a_txt dd.level_a_txt1{top:26.8595041322314%; left: 5%;} .level_a_txt dd.level_a_txt2{top:26.8595041322314%; left:45.5026455026455%;} .level_a_txt dd.level_a_txt3{top:87.1900826446281%; left: 5%;} .level_a_txt dd.level_a_txt4{top:87.1900826446281%; left:45.5026455026455%;} .level_b .level_b_bg{ padding-top:89.6%; background-image: url(https://image3.geekbuying.com/ggo_pic/2019-10-10/image/KUGOO_KIRIN_S2_MINI/201910101021105kgndlf.jpg); } .level_b .level_b_txt{position: absolute; top:12.94642857142857%; right:4%; width:65.6%;} .level_b .level_b_txt .p_txt{width: 502px; margin:0 auto;} .level_b .level_b_title{position: absolute; bottom:32.92410714285714%; left:30.4%; color: #fff; width: 61.3%; height: 44px; font-size: 0; margin: 0; padding: 0;} .level_b_title dd{font-size: 24px; height: 44px; width: 50%; margin: 0; padding:0; display: inline-block; line-height: 44px; text-align: center; } .level_b .level_b_bg1,.level_b .level_b_bg2{display: none;} .level_c .level_c_bg{ padding-top:90%; background-image: url(https://image3.geekbuying.com/ggo_pic/2019-10-10/image/KUGOO_KIRIN_S2_MINI/20191010102116idvlj0q.jpg); } .level_c .level_c_txt{ position: absolute; top:7.33333333333333%; left:2%; width:60.6%; } .level_c .level_c_title{ width:25.6%; height:346px; position: absolute; margin: 0;padding: 0; left: 17.7%; top:53.98773006134969%;} .level_c_title dd{font-size: 29px; color: #000; padding: 0; margin: 0;} .level_c_title dd.level_c_title3{position: absolute; left:7.31707317073171%; bottom: 5.71428571428571%;} .level_d {background-color: #000;} .level_d .level_d_txt{width:73.3%; padding: 64px 0; margin: 0 auto; text-align: center; } .level_d_txt .span_txt{color: #fff; } .level_d_txt .p_txt{color: #fff; opacity: 0.7;} .level_d .level_d_bg{padding-top: 62.7%; background-image: url(https://image3.geekbuying.com/ggo_pic/2019-10-10/image/KUGOO_KIRIN_S2_MINI/20191010102121j3rx025.jpg);} .level_e {background-color: #eef0ed} .level_e .level_e_txt{width:60%; text-align: center; margin: 0 auto; padding: 70px 0; } .level_e .level_e_bg{padding-top: 62.8%; background-image: url(https://image3.geekbuying.com/ggo_pic/2019-10-10/image/KUGOO_KIRIN_S2_MINI/20191010102126fj47s2m.jpg);} .level_f .level_f_bg{ padding-top:82.6%; background-image: url(https://image3.geekbuying.com/ggo_pic/2019-10-10/image/KUGOO_KIRIN_S2_MINI/201910101021319wrypvm.jpg); } .level_f .level_f_txt{position: absolute; left: 15%; top:6.05326876513317%; width: 70%;} .level_g {background-color: #eef0ed;} .level_g .level_g_txt,.level_h .level_h_txt,.level_i_txt,.level_j_txt{width: 76%; margin: 0 auto; padding:70px 0;} .level_g .level_g_bg{width:100%; height: 611px; background:url(https://image3.geekbuying.com/ggo_pic/2019-10-10/image/KUGOO_KIRIN_S2_MINI/20191010102136mka78s2.jpg) right no-repeat ;} .level_h {background-color:#f8f8f8; padding-bottom: 110px;} .level_h .level_h_bg{width: 100%; height:450px; background-image: url(https://image3.geekbuying.com/ggo_pic/2019-10-10/image/KUGOO_KIRIN_S2_MINI/20191010102140kim0lqa.jpg); } .level_i {background-color: #fdfdfd; padding-bottom: 110px;} .level_i .level_i_bg{ height: 250px; background: url(https://image3.geekbuying.com/ggo_pic/2019-10-10/image/KUGOO_KIRIN_S2_MINI/20191010102146jntbm6s.jpg) 0 14px no-repeat;} .level_i .level_i_p{ width: 100%; font-size: 22px; color: #ff0002; line-height: 40px; text-align: center; margin: 0; padding-top:40px;} .level_j{background-color: #0f0e0e} .level_j .level_j_bg{ padding-top: 63%; background-image: url(https://image3.geekbuying.com/ggo_pic/2019-10-10/image/KUGOO_KIRIN_S2_MINI/201910101021515zp8nt0.jpg); } .level_j_txt .span_txt{ color: #fff; } .level_j_txt .p_txt{color: #fff; opacity: 0.7;} @media only screen and (max-width:640px){ .pro_dec .span_txt{font-size:0.875rem; font-weight: normal;} .pro_dec .p_txt{font-size:0.75rem; padding-top:0.25rem; line-height: 0.8125rem;} .level_a .level_a_bg{ padding-top:102.96875%; background-image: url(https://image3.geekbuying.com/ggo_pic/2019-10-10/image/KUGOO_KIRIN_S2_MINI/20191010102519mo1hfxz.jpg); } .level_b .level_b_bg,.level_b_title,.level_a .level_a_txt{display: none;} .level_b{background-color: #fff; padding: 20px 0;} .level_b .level_b_txt{position: static; width: 100%; text-align: center; padding-bottom:20px;} .level_b .level_b_txt .p_txt{width: 100%;} .level_b .level_b_bg1{width: 100%; padding-top: 85%; background-image: url(https://image3.geekbuying.com/ggo_pic/2019-10-10/image/KUGOO_KIRIN_S2_MINI/20191010102527f1dko8r.jpg); margin-bottom:20px;} .level_b .level_b_bg2{width: 100%; padding-top: 85%; background-image: url(https://image3.geekbuying.com/ggo_pic/2019-10-10/image/KUGOO_KIRIN_S2_MINI/20191010102531y6k195j.jpg);} .level_c {background-color: #f8f8f8;} .level_c .level_c_title{display: none;} .level_g .level_g_txt, .level_h .level_h_txt, .level_i_txt, .level_j_txt{width: 100%; padding: 20px 0;} .level_c .level_c_bg{ width: 100%; padding-top:96.5625%; background-image: url(https://image3.geekbuying.com/ggo_pic/2019-10-10/image/KUGOO_KIRIN_S2_MINI/20191010102535qyhtivo.jpg); } .level_c .level_c_txt{position: static; top:0; left:0; width:100%; padding:20px 0;} .level_d .level_d_bg{ padding-top:62.065625%; background-image: url(https://image3.geekbuying.com/ggo_pic/2019-10-10/image/KUGOO_KIRIN_S2_MINI/201910101025408sf3604.jpg); } .level_d .level_d_txt{width:100%; padding: 20px 0; } .level_e .level_e_bg{ padding-top:62.8125%; background-image: url(https://image3.geekbuying.com/ggo_pic/2019-10-10/image/KUGOO_KIRIN_S2_MINI/20191010102545fdi4ep0.jpg); } .level_e .level_e_txt{width: 100%; padding: 20px 0;} .level_e .level_e_title{height: 40.7673860911271%; top: 58.03357314148681%;} .level_f .level_f_bg{ padding-top:82.65625%; background-image: url(https://image3.geekbuying.com/ggo_pic/2019-10-10/image/KUGOO_KIRIN_S2_MINI/20191010102550961afuv.jpg); } .level_f .level_f_txt{width: 100%; left: 0;} .level_g .level_g_bg{ padding-top:61.09375%; height: auto; background-image: url(https://image3.geekbuying.com/ggo_pic/2019-10-10/image/KUGOO_KIRIN_S2_MINI/20191010102958gjx48h5.jpg);background-size: cover; background-position: center; } .level_h,.level_i{padding-bottom: 40px;} .level_h .level_h_bg{padding-top:45%; width: 100%; height: auto; background-image: url(https://image3.geekbuying.com/ggo_pic/2019-10-10/image/KUGOO_KIRIN_S2_MINI/20191010103004uymp931.jpg); background-size: cover; background-position: center;} .level_i .level_i_bg{ padding-top:25%; width: 100%; height: auto; background-image: url(https://image3.geekbuying.com/ggo_pic/2019-10-10/image/KUGOO_KIRIN_S2_MINI/2019101010570102bwyp4.jpg); background-size: cover; background-position: center;} .level_i .level_i_p{font-size: 12px; padding: 0;} .level_j .level_j_bg{ padding-top:62.96875%; background-image: url(https://image3.geekbuying.com/ggo_pic/2019-10-10/image/KUGOO_KIRIN_S2_MINI/201910101030111e6akfs.jpg); } }
Note
Support duty-free fast Shipping for these 26 countries:
Denmark, Spain, Ireland, Netherlands, Portugal, Lithuania, Hungary, Slovakia, Romania, Finland, Bulgaria, Croatia, Austria, Italy, Sweden, France, Czech Republic, Belgium, Poland, Estonia, Greece, Germany, Luxembourg, Latvia, Slovenia.
*Europe stock ,Duty Free Fast Shipping.Offer After Sale Service in Europe.
For safety reason, please do not ride on rainy days, and not soak the electric scooter. Please click here to know the safety tips.
Highlights
5.5 Inch Tires
5.5 Inch tire, taking into account the shock absorption and safety, riding more comfortable.
6Ah Lithium Battery 
It has a 6Ah high-capacity lithium battery which allows for a longer range and higher speeds.
Brushless Motor
The strong driving force, 150W motor, Max 15km running distance.
Fold Easily
3 seconds fast-folding design, stable and convenient.
Economic Space Occupation
99*42*24cm folding size, space-saving, and portable to carry, easily cope with heavy traffic.
Sturdy Material
Aluminum alloy + ABS + PC material provides sufficient insurance for your driving safety.
RoHS & CE Certification
Pass RoHS and CE verification, it is a safe product.
Endurance
Max Speed
Max Slope
Weight Capacity
Double brakes for double safety
Electric and foot brakes help make each ride as safe and quick as possible.
Electric brake
Foot brake
High-quality tire construction
Treading pattern of the tires makes powerful water dispersion and exceptional grip on-road.
Grip and control
Wet traction
To light up the dark
Built-in an ultra-bright LED headlight illuminates your path when riding in the dark.
Design for a smoother riding
Front shock absorption design makes a smoother performance in riding.
Worry-free solid tires in riding
Solid tires have no worry about on getting punctured, less maintenance, fewer worries.
Long-lasting comfortable handle feel
Soft ribbed rubber handlebar grips provide all-day comfort and non-slip even on sweat.
Extremely anti-slip deck
Anti-slip sandpaper footplate well increases the friction, making the scooter safer and easier to ride.
Lighter weight for easier carry
This ultra-lightweight e-scooter is specially designed for improving the commuting experience which is only 8.78kg
*This scooter is more suitable for people with lighter weight.
Less noise in riding
150W strong powerful brushless motor provides a quick speed with less noise allowing it to climb steep roads angled at 12°.
Specification
General

Brand: KUGOO
Type: Electric Scooter
Model: S2 Mini
Color: Black

Specification

Max Supported Weight: 100KG

Battery Capacity: 21.6V  6Ah

Battery Type: 6Ah lithium battery

Weight & Size

Product Weight: 

8.78KG
Package Weight: 10KG
Product Size(L x W x H): 99 x 42 x 90cm
Package Size(L x W x H): 105 x 15 x 25cm

Package Contents

1 x Electric Scooter
1 x Charger 
1 x User Manual
Learn More about KUGOO Scooter>>
$("#Description img.product_lazy").lazyload({
effect: "fadeIn",
threshold:240,
event: "scroll"
});