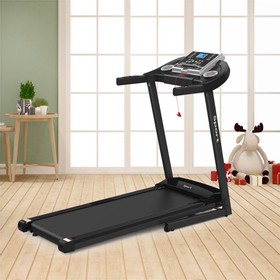 家庭健身静音跑步机,自动折叠,易收纳,带手机座,MP3和心率。
1.智能扶手和表头: 扶手带快捷键,包括启动/停止、加速&下降, 心率,相对于表头的按键,快捷键更容易在运动过程中操控。LCD液晶显示屏可以跟踪卡路里,距离,速度,心率、行走/跑步时间等。

2.全身运动: 跑步机提供3种倒计时模式(时间, 距离和卡路里)和12个预设程序以适应不同的需求,如散步,慢跑和快跑,每天只需要30-40分钟运动时间就能达到锻炼肌肉和减肥的目的。

3.动力强劲,跑板舒适:跑步机配2.0马力电动机和多层跑板跑带, 动力顺畅、舒适,速度0.7 -7.5MPH (1-12km/h), 适合所有训练。跑板相对于市面比较大为16"×44",运动更舒适和安全。

4.易折叠和存储:自动折叠设计,跑步机采用自动液压/空气弹簧结构更容易折叠或者展开,充分节省空间。跑步机底部配有移动轮,可以轻松移动机器。

此款跑步机增强框架底座,更加安全舒适和稳固,动力强劲,最大承重230磅+。我们已经测试了我们产品的安全性和耐用性,您可以放心使用我们的产品。

跑步机参数:

电机 : 2.0 HP 

速度: 0.7 – 7.5 MPH

跑带宽度:  16" x 44"

跑带厚度: 1.4mm  

展开尺寸:  55" x 26" x 48"

折叠尺寸:  32" x 26" x 47"

包装尺寸:  54.7" x 27.4" x 8.9"

产品净重:  72.5 LBS 

产品毛重: 81.5 LBS

最大受力: 230 LBS 

联系人 Summer QQ:641579921,微信:641579921
Folding Electric Treadmill for Home Workout Foldable &  Portable  Walking/ Running Machine with Ipad/ Cup Holder MP3 Speakers 
1. Whole Body Workout: The running machine provides 3 countdown modes of TIME, DISTANCE and CALORIES, and 12 preset programs to fit different needs ie. (1) walking, (2) jogging and (3) running,  it just takes 3 or 4 x 10 min. a day to stimulate your muscles and lose your weight.
2. Intelligent Handrail & Console: Shortcut keys including Start/ Stop, Speed UP & Down and Pulse on the handlebars make more convenience for the electric treadmill workouts, much easier than touch buttons on the console. A blue LCD display tracks your walking/ running time, calories, distance, speed, heart rates.
3.Smooth Power & Comfortable Deck: A treadmill machine is running smoothly and quietly with a 2.0hp motor and flexible multi-layer running deck, speed 0.7-7.5 MPH (1-12km/h) fits all home workouts. A large running deck 16 x 44" provides you a lot of space for running comfortably, safely.
4. Easy Folding & Storage: Auto Folding Up Design – You can fold/ unfold this treadmill by using a hydraulic/ air spring structure easily, a pair of transportation wheels help you to move the treadmill so easily. A Folding Treadmill is designed for good space saving in your house.
5. Extra Functions: MP3 speakers are available on the treadmill machine. Phone/ ipad holder, and cup bottle holder is friendly to use for your home workouts. A pair of pulse sensors on the handgrip keeps you updated on heart rates to avoid of any over exercise
Secifications of Folding Treadmill Machine

Motor : 2.0 HP peak power
Speed: 0.7-7.5 MPH
Running Area: 16" x 44"
Run Belt: 1.4mm Assembly Dimension: 55" x 26" x 48"
Folding Dimension: 32" x 26" x 47"
Carton Size: 54.7" x 27.4" x 8.9"
Product Weight: 72.5 LBS 
Package G.W.: 81.5 LBS
Max User Weight: 230 LBS 
联系人 Summer QQ:641579921,微信:641579921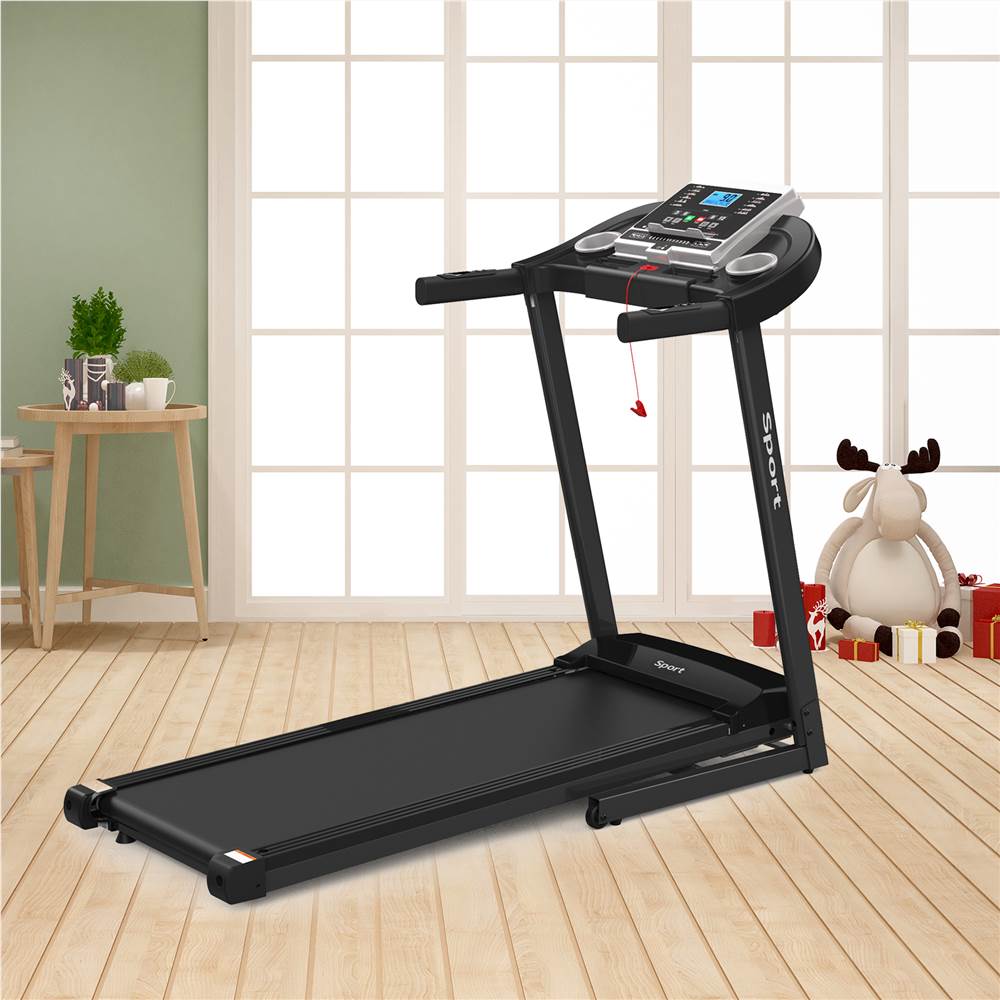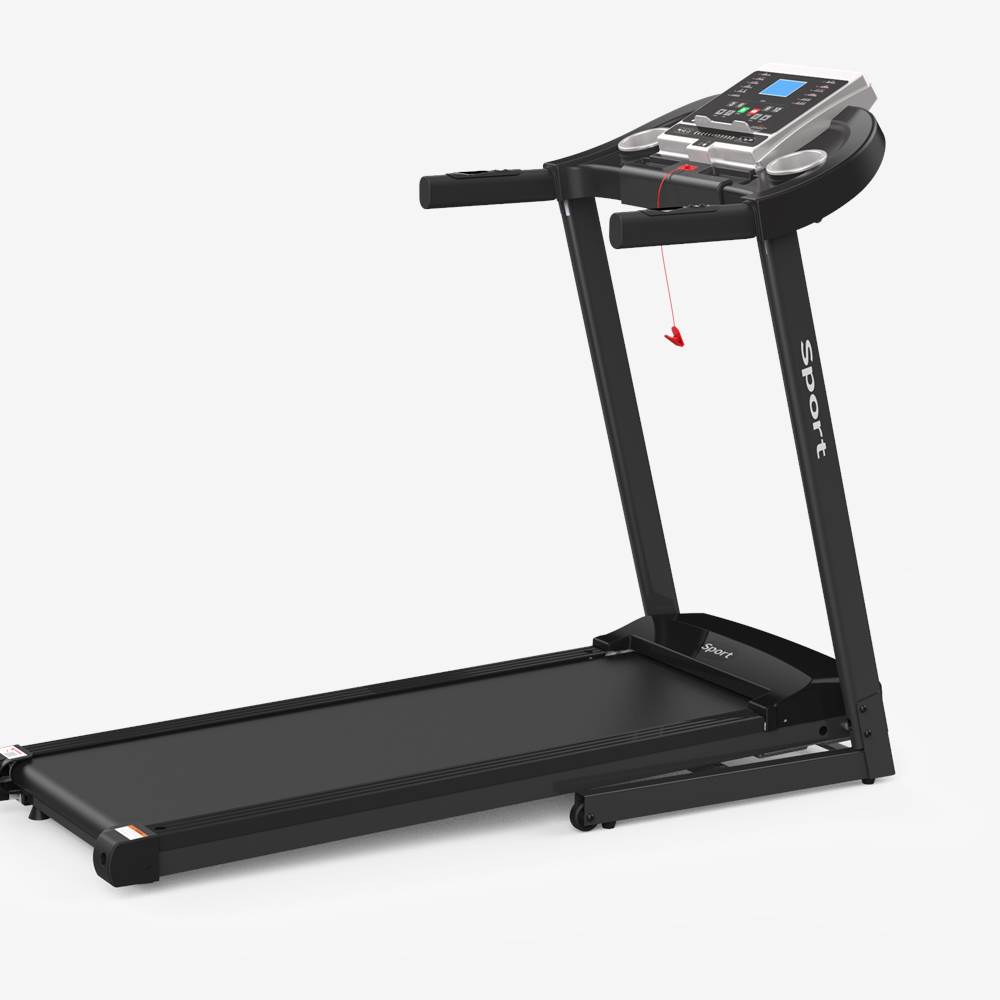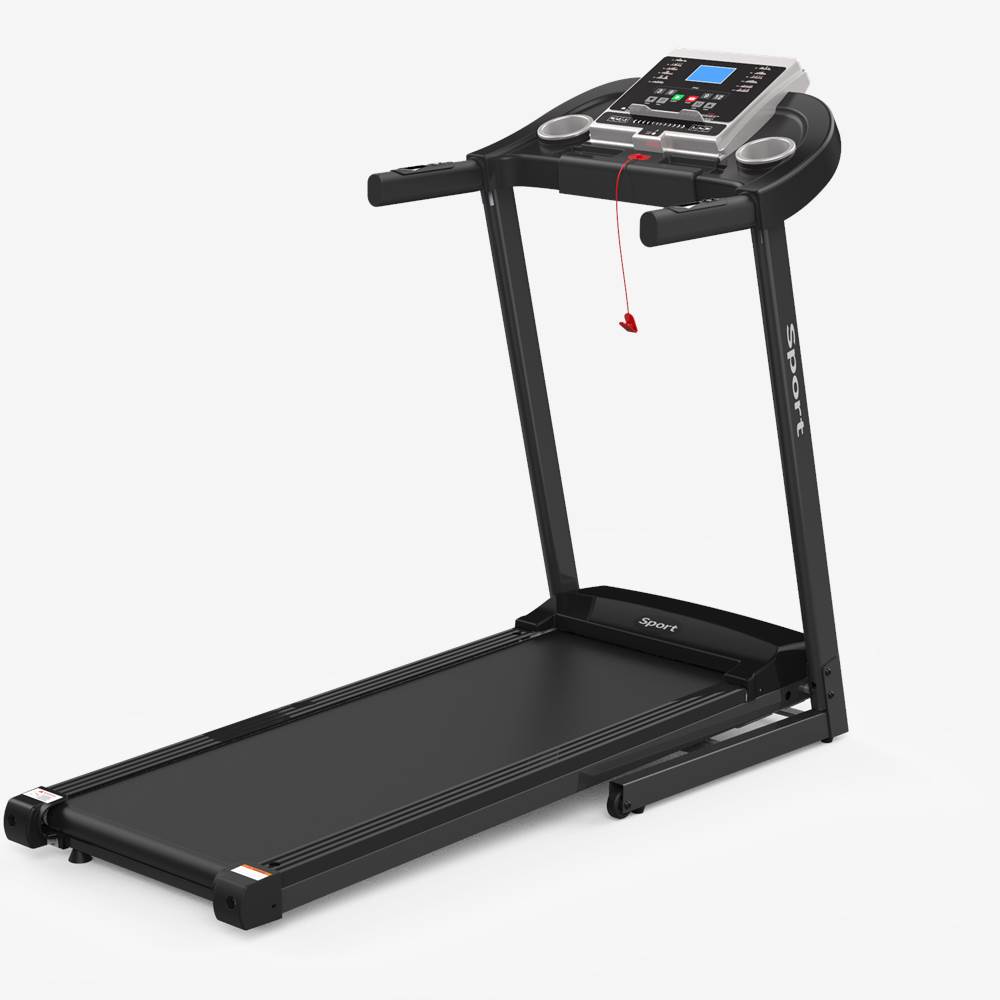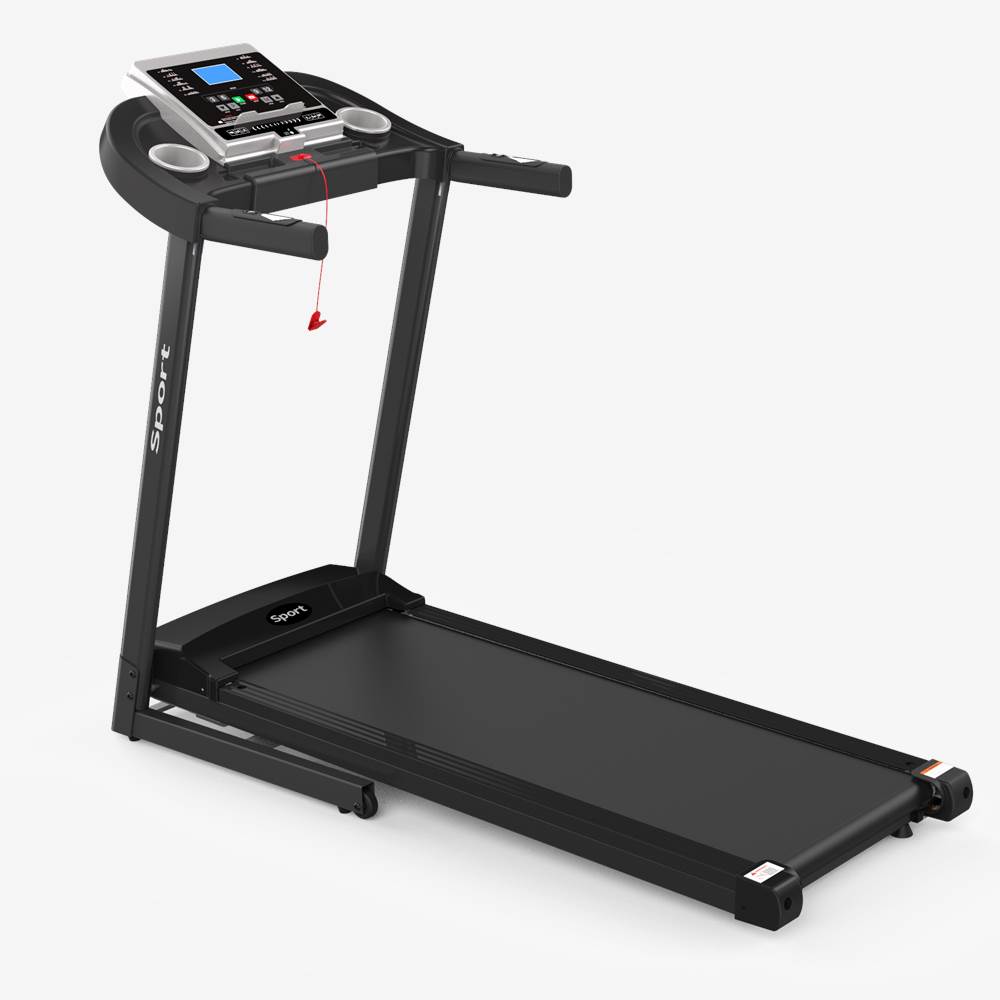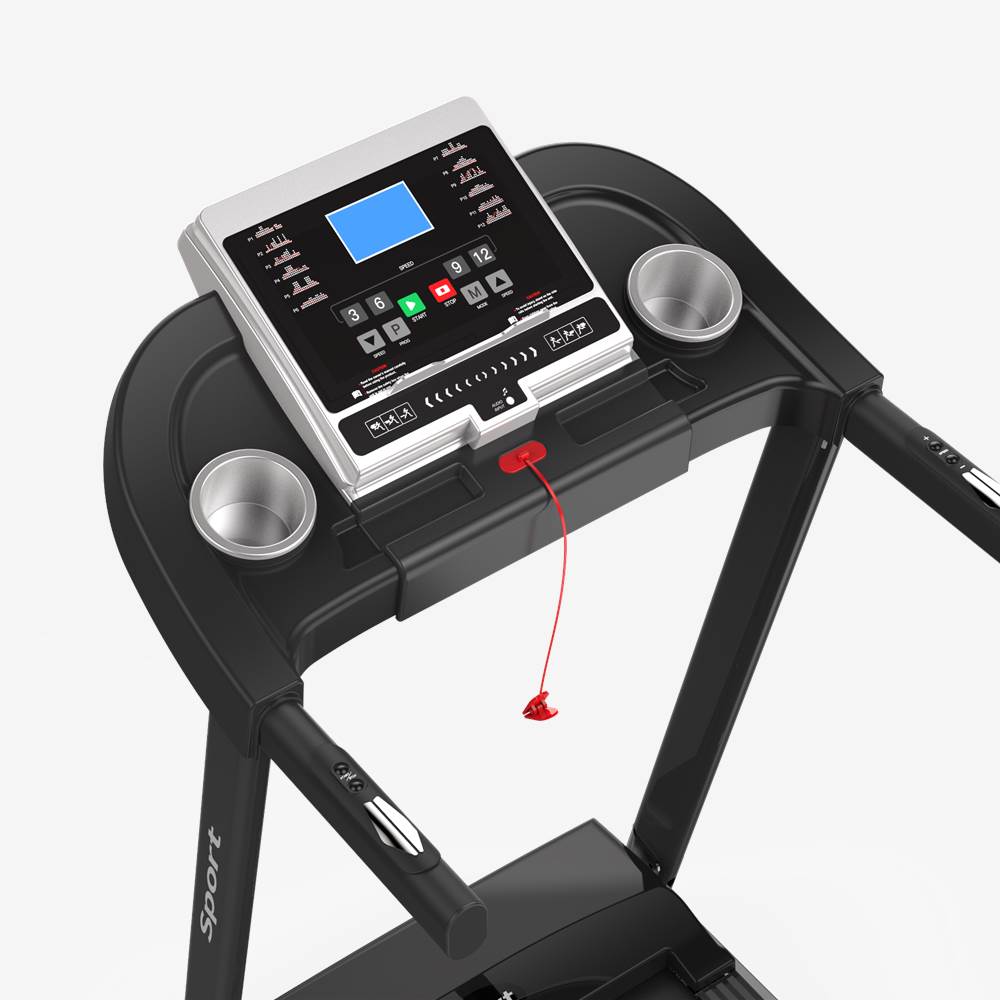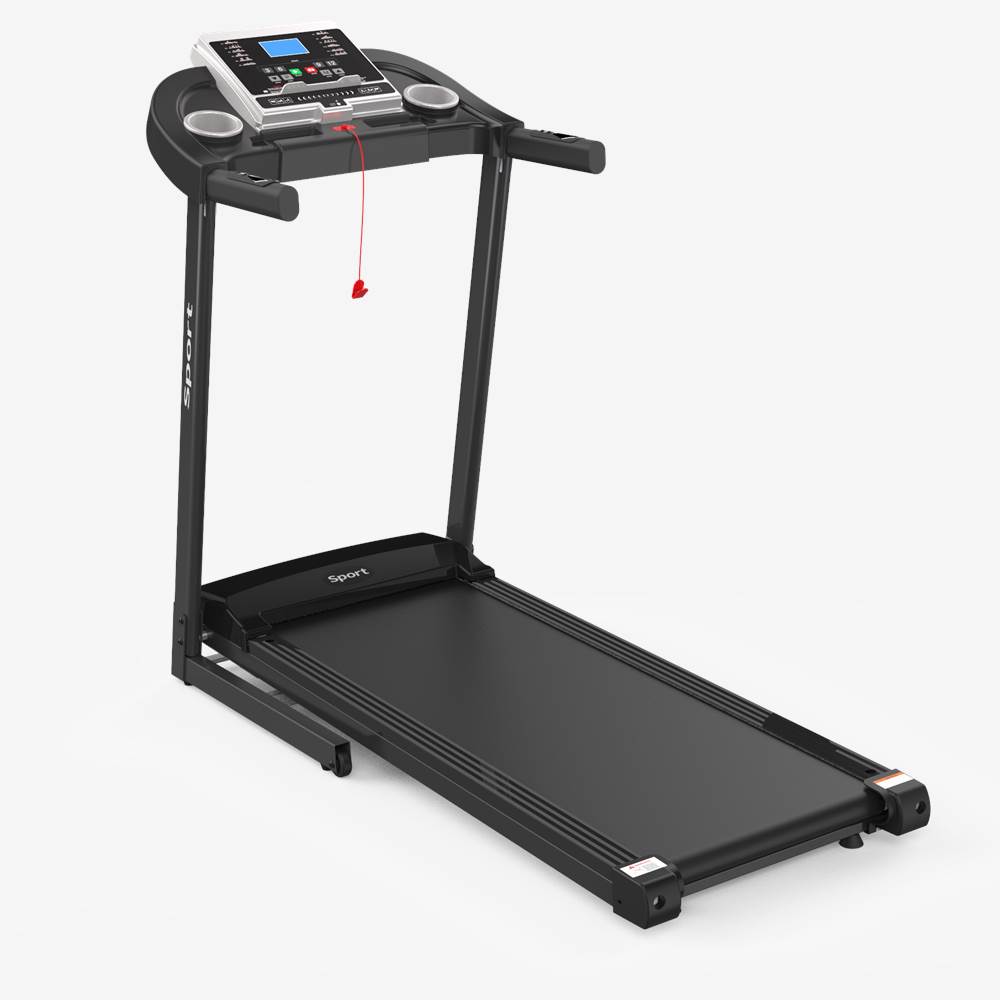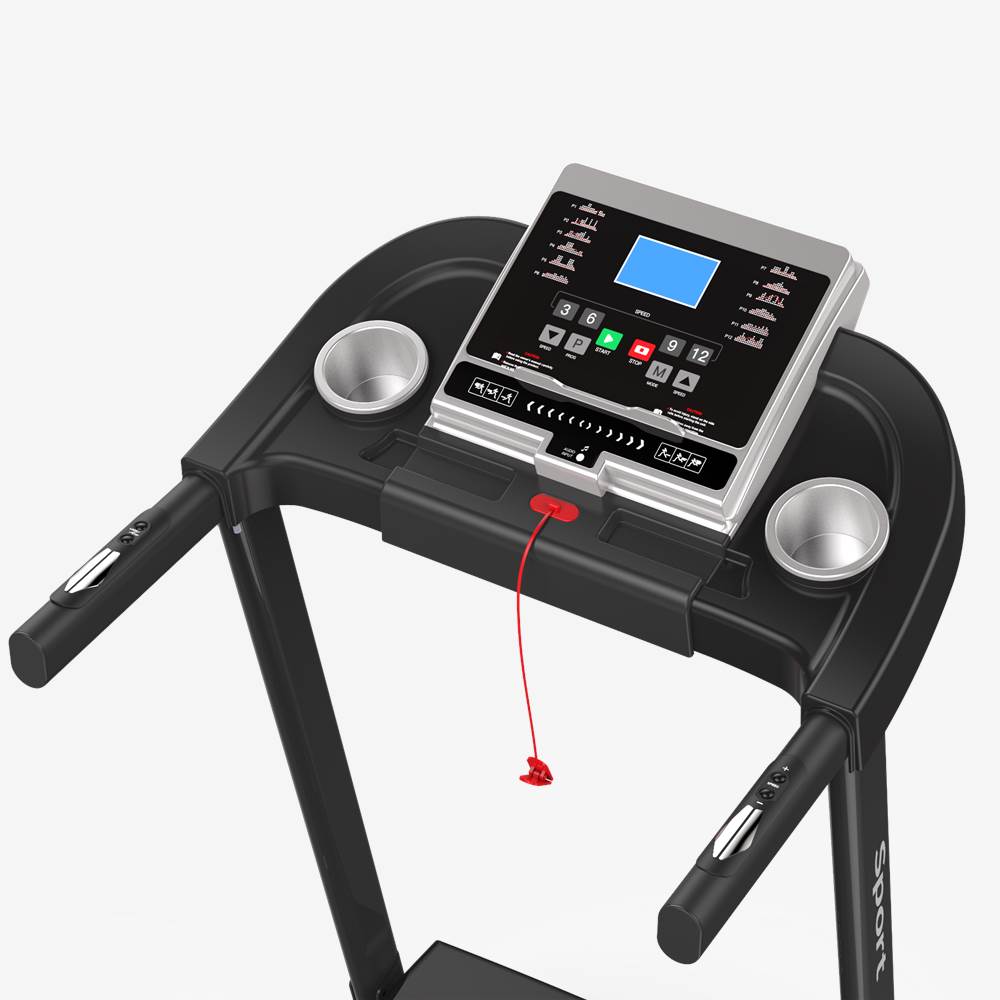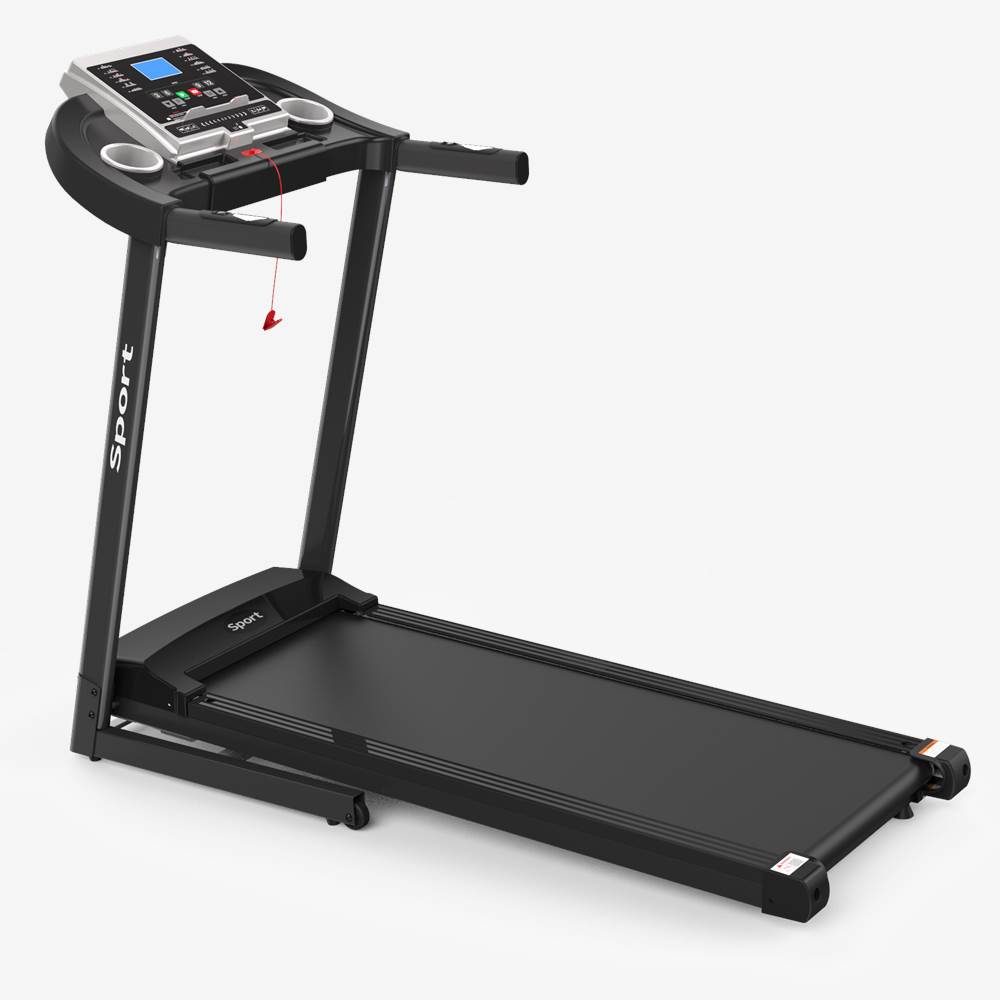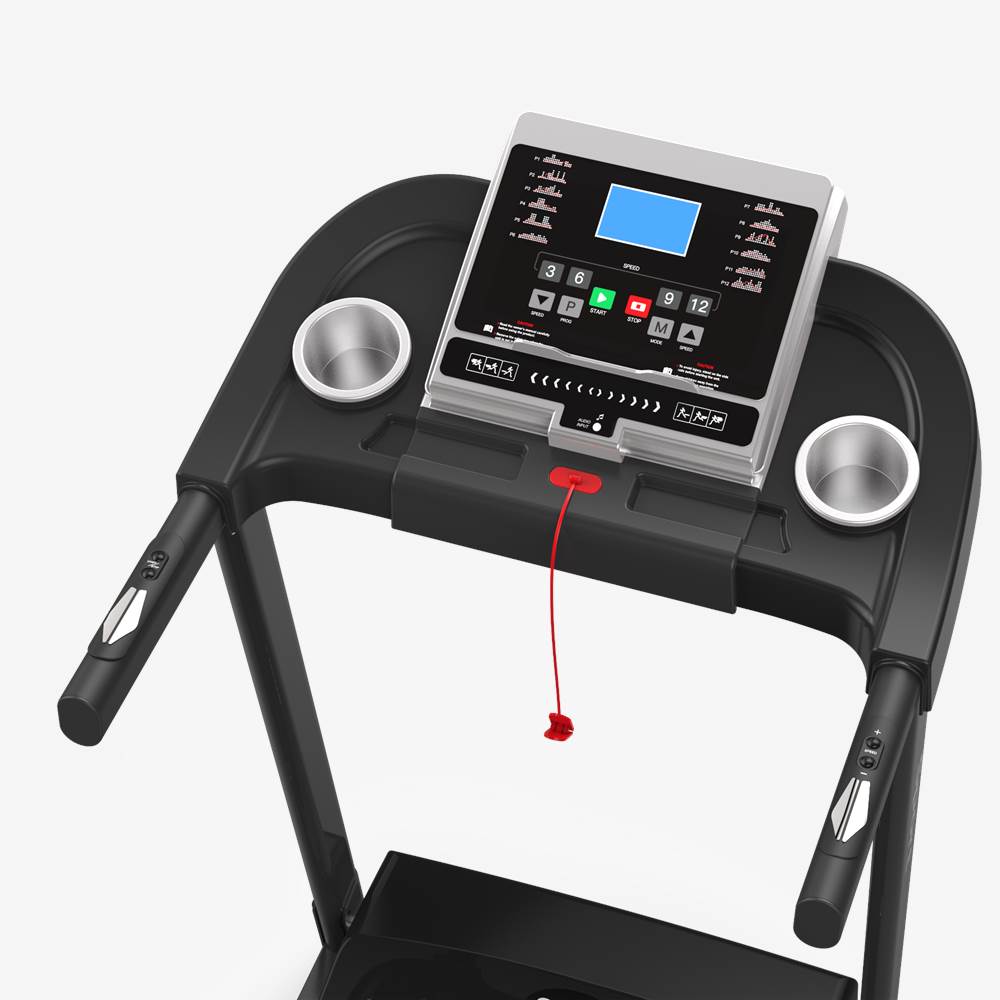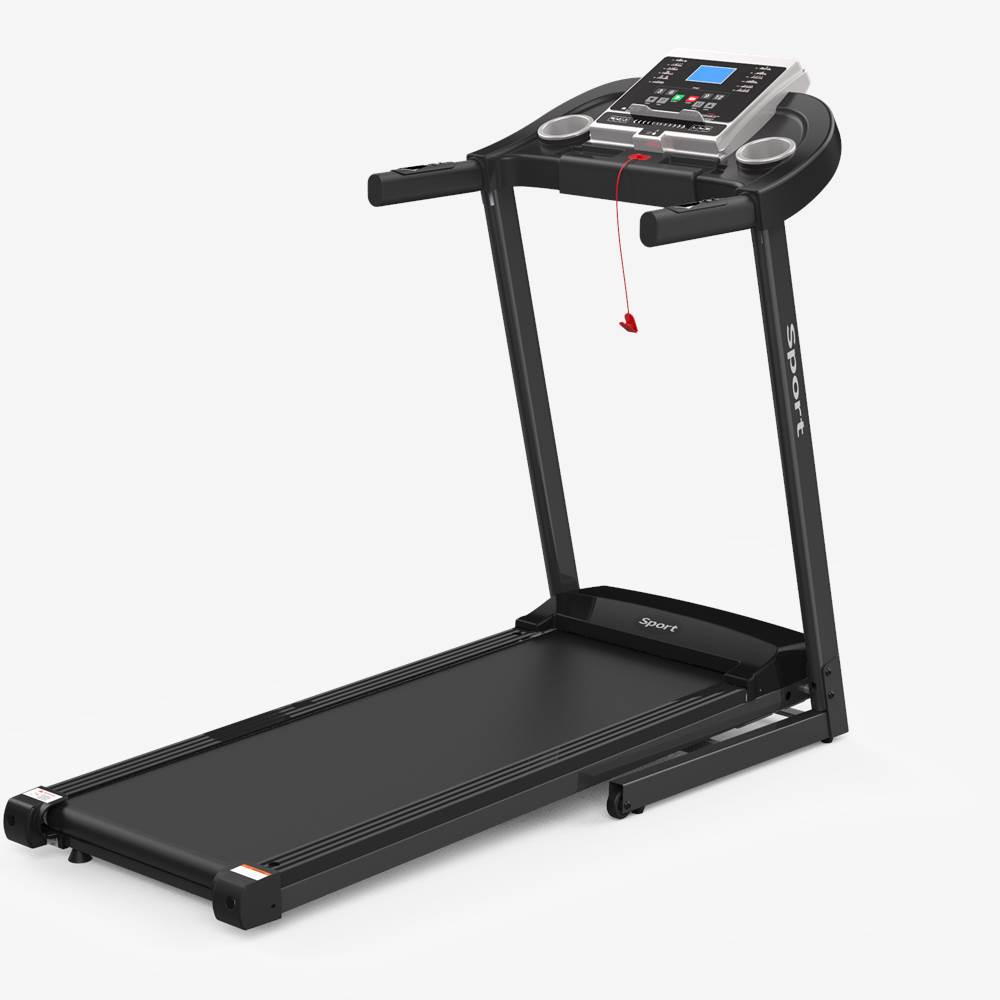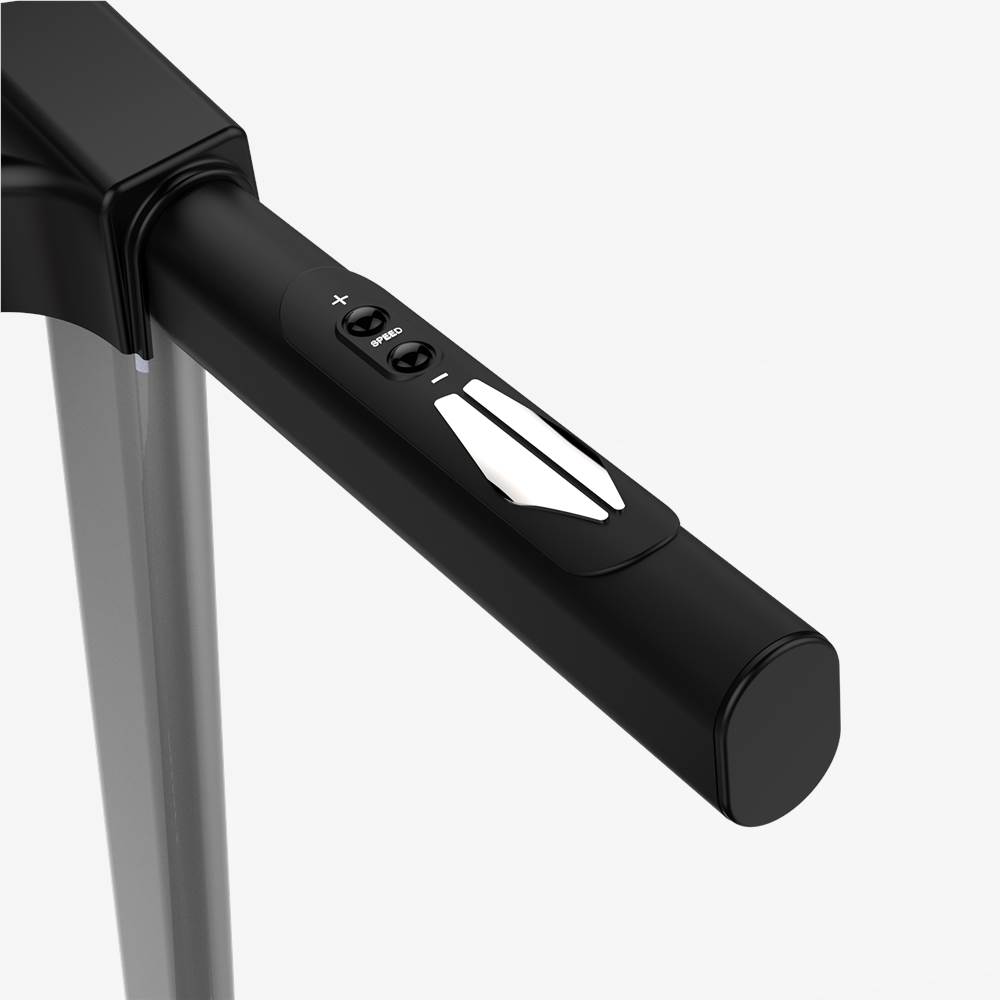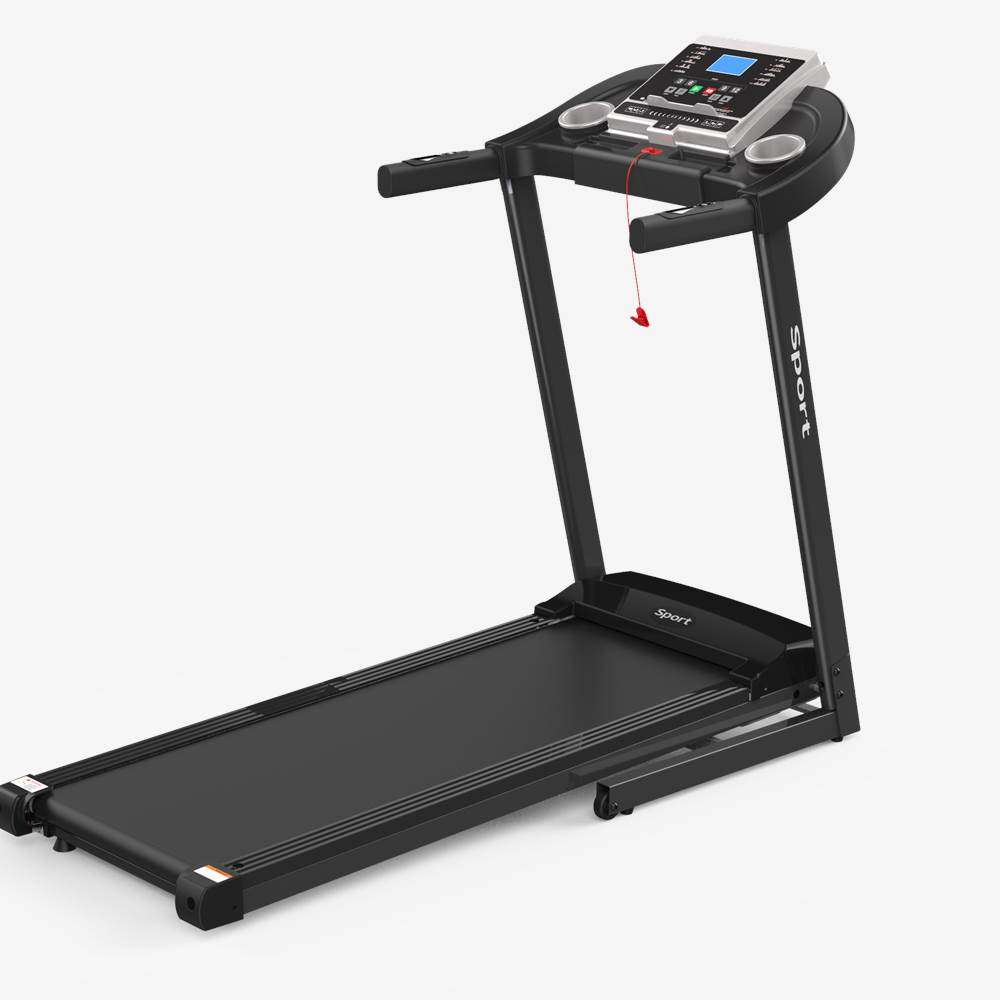 $("#Description img.product_lazy").lazyload({
effect: "fadeIn",
threshold: 240,
event: "scroll"
});